Environment´s information
In the South Monteagudo de las Vicarías highlights (reservoir, castle and parish) and Santa María de Huerta (extraordinary Cistercian monastery), and if you want to get into the province of Zaragoza there is the archeological site of Arcóbriga in Monreal de Ariza. On the South there is a good Romanesque façade in Maján, the golf course and a magnificent Renaissance square and with gothic parish in Morón de Almazán, and all the Historic-Artistic Complex in Almazán, villa with good Romanesque, a Renaissance palace, medieval walls with two doors and a good park next to the Douro (its gastronomy and bakery as well). On the East the Morish urbanism of Deza, its thermal fountains, the palace and parish and the bullring, and some kms more to the East is the castle of Cihuela. To the North of Serón de Nágima is Gómara with remains of a castle, a good parish and a hermitage of the Virgin of the Fountain with pic-nic area, as well as Almenar with rehabilitated castle and parish.
WHERE TO GO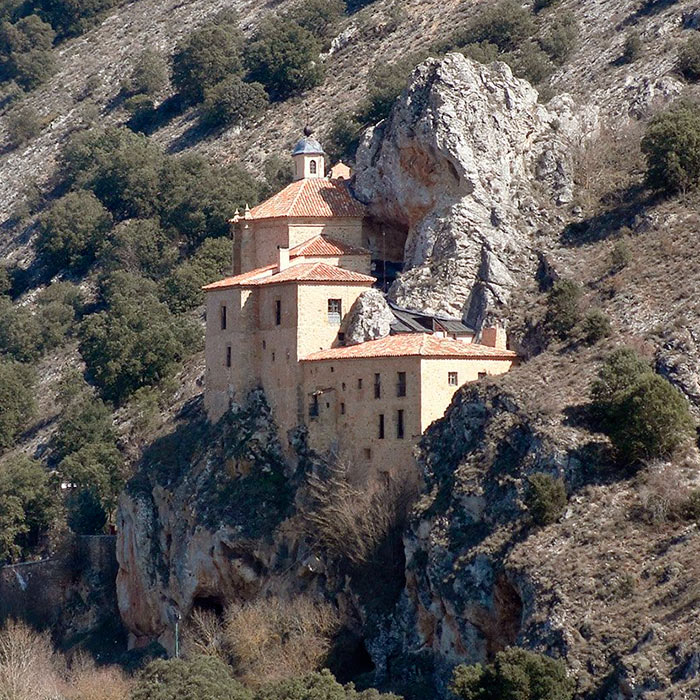 Ermita de San Saturio
Entre San Polo y San Saturio, junto al Duero, transcurre el itinerario machadiano más poético de la ciudad de Soria. La ermita, barroca, fascina por alzarse sobre una cueva y como colgada en la ladera...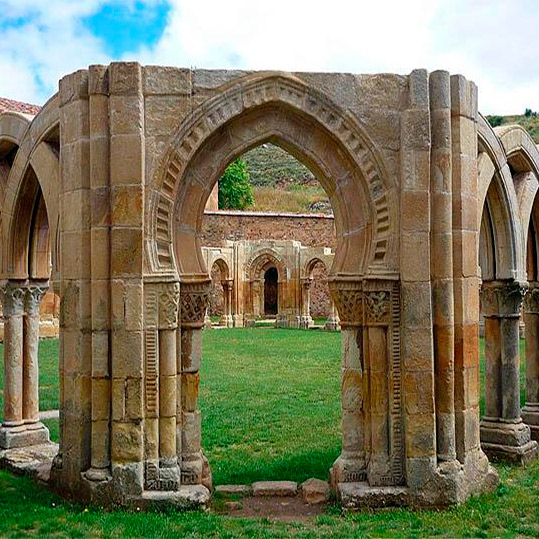 San Juan de Duero
El claustro está al aire libre, sin techo. Perteneció a un monasterio sanjuanista-hospitalario cuya iglesia está al lado en la que destacan dos templetes de sabor oriental. Los entrecruzados arcos so...
UPCOMING EVENTS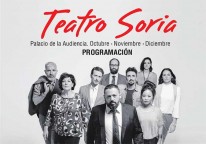 Teatro y Música de Otoño
En Soria, del 7 al 28 de octubre
Para el Palacio de la Audiencia de Soria el Ayuntamiento de Soria programa cada otoño un programa cultural. A destacar: obras de teatro y conciertos de música.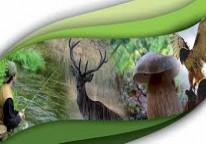 Feria Venalmazán
En Almazán, del 29 de abril al 1 de mayo de 2022
Un fin de semana plagado de actividades ligadas a la Naturaleza y su ambiente. Cursos, conferencias, degustaciones de gastronomía cinegética, exhibición de rehalas, concurso de tiro al pichón.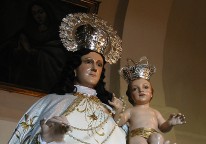 Romería Virgen de Olmacedo
En Ólvega, 10 de mayo de 2022
Tras la novena, la Romería de la Virgen de Olmacedo, con procesión y subasta de productos tras la misa que comienza a las 10 h. A las 18:00 reparto de caramelos a los niños en el pórtico de la iglesi...